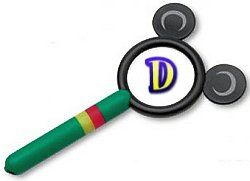 Daily DIZcovery
About the Column
Back in the old days, it was actually possible to visit every site on the Internet about Disney. Nowadays, it's not even possible to count all the sites on the Internet about Disney. I visit quite a few of them compiling the Hullabaloo, and often I find gems - digitally buried treasure - maintained by folks who love Disney so much it doesn't matter that the traffic to their sites may be a trickle. In Daily DIZcovery, I'll pick a different dynamite Disney site every day, typically one you've never heard about, and hopefully turn their trickle into a torrent.
Learn about the author, too!
Disney Swag: The T-Shirt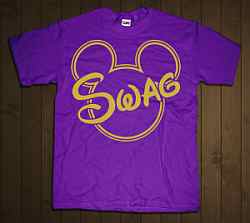 Get yours now!
Disney Swag: The T-Shirt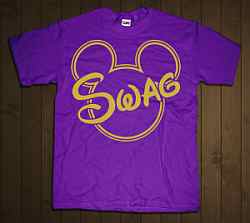 Get yours now!
Classic Disney Dispatch Content
Disney Dispatch Columns
Subscribe to Disney Dispatch Digest
And receive a daily email summary of new stuff on the site.
MousePortal
One portal to find them all, one portal to link them
Wouldn't it be nice if there were one site with links to every Disney site on the web?
Actually, no, that wouldn't be nice because there are too many Disney sites on the web, many of them dormant for months or years, and many others with little to interest the typical Disney fan.
What would be nice is a 'portal' with links to the better, active sites.
MousePortal is a big step in that direction.
It links to just under 200 Disney sites in 5 different categories, and you can either search or browse the database.
The layout is simple, even minimalistic, and of course, that's my kind of site.
MousePortal has room to grow - but not too much. I know of plenty more quality sites not currently in its database, but the owner is wise not to throw open his doors to every Disney site on the planet.
The one thing I can't figure out is why the owner wishes to remain anonymous. I sure couldn't find an e-mail link or contact form on the site.
But that's my pet peeve and doesn't lessen the value of MousePortal.
Come back tomorrow for another Daily DIZcovery!