About the Author
I have a wife and a 5 year old son. I hail from Halifax, Nova Scotia, Canada. I am a big Disney fan and like all things Disney especially Walt Disney World. I have been to WDW 5 times in the last 8 years..
Disney Dispatch Columns
Disney Swag: The T-Shirt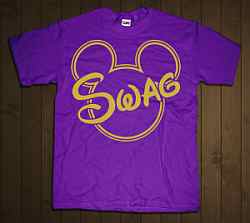 Get yours now!
Disney Swag: The T-Shirt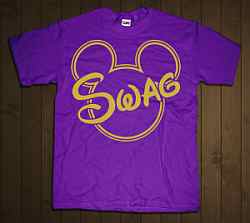 Get yours now!
Classic Disney Dispatch Content
Subscribe to Disney Dispatch Digest
And receive a daily email summary of new stuff on the site.
Disney P.I.
by Kevin Smithson
The forces that be have taken down one of our undercover agents. So agent Kevin Smithson has taken over the role as head sleuth here at Disney P.I. His investigative skills will help uncover hidden gems, mysteries and puzzling curiosities across the Disney theme parks. Not much is know about him (based on his brief bio) but we'll try and get the scoop on Kevin in time. For now, just enjoy.
March 5Kevin continues his look at Fantasyland history - covering everything from Captain EO to Winnie the Pooh.
FEBRUARY 27Kevin steps into the Disney PI role with an opening column about the history of old Fantasyland. Welcome Kevin.
AUGUST 31 Debra explains to us how Cinderella's Wishing Well is not only a Disney tradition for gue2ts but a way for people to contribute to a worthy cause without even trying.
AUGUST 11 For many, a trip to California, starts (and ends) in Orlando. Join the Disney P.I. as she boards Soarin', my personal favorite "thrill" ride at Epcot, and takes note in her trusty notebook a few details you don't want to miss during your flight.
AUGUST 4 In the rush to "do" Epcot, many Guests bustle right past the Garden Railway Miniature Train, a quaint exhibit in the Germany Pavilion that's worth the time to enjoy - or investigate, if you happen to be - like Debra the Disney P.I. - on the case.
JULY 28 Just when I think I know everything there is to know about Disney World, the Disney P.I. comes up with something new: did you know that you can call the phone booths in Epcot's UK Pavilion and talk to whichever random Disney guest answers?
JULY 21 The Disney P.I. seeks to solve a mystery that has baffled many: what is the Disney turkey leg really made of? What addicting additive is injected into its stringy flesh? What cultural capon, this? Has someone finally gotten a leg up on Debra?
JULY 14 Debra pulls out her gat - okay, laser gun - and blasts away at them bums - okay, evil aliens - in Buzz Lightyear's Space Ranger Spin. Psst! Wanna know how to achieve a high score? Follow Debra down the mean streets and maybe she'll tell you.
JULY 7 Whatever you do, don't ask Ned how he came by the nickname 'Shrunken'. And don't stare! Just pay your money, walk up to the wheel, and pilot your little boat through a facsimile Jungle Cruise. And if you see Disney P.I. nearby: don't stare!
JUNE 30 It seems like such a little thing. Like a certain black bird: the stuff that dreams are made of. But this stuff, this Dole Whip, is made of - what stuff? That's what I'm going to find out. Armed with magnifying glass and plastic spoon, I'm on the case.
JUNE 23 Two theme park titans - Walter Octavius March and Disney P.I. - meet for drinks and detective work at the Polynesian's Tambu Lounge, where Wally grills the P.I. about the identity of his stalker, and the P.I. listens to Wally's oft-told adventures.
JUNE 16 The Adventurers Club on Pleasure Island is closed. We know that for certain. But the mystery attending its closure remains. Now the case, long unsolved, has come to the Disney P.I., Debra Peterson, and she loses no time picking up the trail.