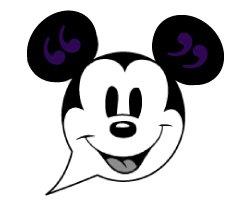 From the Mouth of the Mouse
About the Column
The folks who know the most about Disney aren't always the Imagineers but rather the 'regular' people who manage the lines, serve the food, clean up the trash. Jeff Heimbuch has interviewed dozens of them. Their fascinating stories present Disney from new perspectives: you'll learn what it's like to work for the Mouse on the front-lines. And, of course, you'll hear from the Imagineers, too. So buckle up! What comes From the Mouth of the Mouse may surprise you...
Disney Swag: The T-Shirt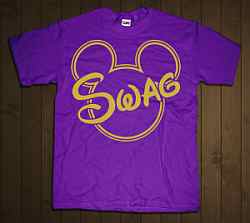 Get yours now!
Disney Swag: The T-Shirt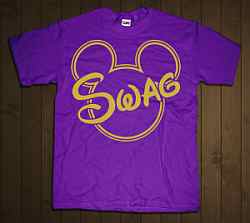 Get yours now!
Classic Disney Dispatch Content
Disney Dispatch Columns
More Disney Dispatch Features
Subscribe to Disney Dispatch Digest
And receive a daily email summary of new stuff on the site.
Interview: Cindy Bothner, Imagineer
Cindy reflects on 30 years creating magic for Disney
In each weekly edition of From the Mouth of the Mouse, Jeff Heimbuch interviews a Disney Cast Member: sometimes a famous Imagineer but more often someone not so famous - like the guy who makes the Jungle Cruise so entertaining or the college student starting her career at Disney World or the grizzled veteran with decades of stories to share. Always different, always fascinating!
We have a real treat for you this week!
When you hear the word 'Imagineer', I'm sure many famous names come to mind. From classics like Mary Blair to newer legends like Tony Baxter, we can all think of quite a few. But for each handful of famous names there's a whole room full of Imagineers whose amazing stories haven't been told.
Like Cindy Bothner who over a long and successful Disney career helped make the magic real. And boy, does she have some stories to tell!
Bob's Two Cents: The beautiful signs that decorate this interview were created by MADA Signs, the company now co-run by Cindy Bothner. To learn more about each sign, and to learn how you can buy a custom version, just click it! (All images (c) MADA Signs.)
Where did you work for Disney and what did you do for them?
CINDY:

I worked for WED (Walt Disney Imagineering) from 1979 to 1985, Disneyland from 1985 to 1997, and Walt Disney Imagineering from 1997 to 2003.
I started in the Model Shop at WED, went to the production building in Tujunga, Los Angeles, where I worked in Figure Finishing, and then in the Scenic Art Department. During that time, we constructed EPCOT, Tokyo Disneyland, and the New Fantasyland at Disneyland. Then I went down to Disneyland and worked as a scenic artist and foreman in the Disneyland Sign Shop.
After that, I came back to WDI for the construction of Disney's California Adventure in Anaheim, Dinorama in Florida, and the Tower of Terror project for Anaheim.
Which specific attractions and shows did you work on?
CINDY:

While in the Model Shop, I worked on the Costa Rica Pavilion, World of Motion (Transportation Pavilion), and other models for EPCOT.
While in Figure Finishing, I did work with the Land Pavilion and the Transportation Pavilion for EPCOT, and with The Enchanted Tiki Room and the Pirates of the Caribbean for Tokyo Disneyland.
In the Scenic Shop, it was the Land Pavilion, Transportation Pavilion, and other attractions for EPCOT, in addition to black light attractions, Pinocchio, Peter Pan, Snow White, and Mr. Toads Wild Ride for New Fantasyland at Disneyland.
And finally for the Disneyland Sign Shop, I worked on just about everything: Disneyland attractions, restaurants, stores, parades, stage shows, special events, the Disneyland Hotel, and so on.
What made you decide to work for WED? Was it something you always wanted to do?
CINDY:

I went to work for them basically out of desperation. At the time I was a single mom and needed a job desperately. I had heard through the grapevine that a place called WED was hiring for some big project they were going to do, not knowing at the time just how huge it would be. I never thought I would make a career out of it! It was just a job that I needed and the pay would be good.
I went through the normal interview process with Human Resources and got hired for the Model Shop. I thought "Great, I know nothing about making models!", but Human Resources assured me there was also painting involved. I showed up for work and met the head of the Model Shop, who at that time was Maggie Elliott. We got to talking, and lo and behold, Maggie was actually Richard Irvine's daughter! Well, Richard Irvine and my father, Jon Peacock, used to work in the film industry together. We used to live on the same street as they did when I was very little. So who knows, maybe it was meant to be!
Since you didn't set out to work for WED, what did you study at school?
CINDY:

I went to Chouinard Art Institute in 1966 with a major in Film Arts. You see, I thought I was going to be the first female Art Director. I went to Chouinard for three semesters on a scholarship and then circumstances changed my direction, and I had to get a full-time job. Shortly after, I got married and had two children. My life was not in any way connected with any major form of art.
Are there any particular models that you worked on during your time at the Model Shop that made you particularly proud?
CINDY:

No. I worked on many bits and pieces of the models. Since I was relatively inexperienced when it came to model building, I would be passed primarily pieces of them to paint.
I cannot remember the very first model I worked on, but I do remember one time I was given a length of very small copper chain. My job was to open all of the links of chain, separate them, pinch the separate links back together, and then put a dot of glue at the opening. So I essentially wound up with thousands of little copper circles. These circles were sewn on a piece of fabric with a cord laced through them. It was made for a set of opera curtains on a stage. I thought "Oh my God, what have I gotten myself into?" Here I thought I would be doing some magnificent piece of work for the famous WED, but instead I was gluing copper circles together! But needless to say, things got better down the road.
Were the models you worked on for the final rides themselves?
CINDY:

The models were working models to see what the final product would look like. They were used by all crafts for the building and fabricating of the attractions, retail spaces, restaurants, and so on.
As a model maker, you could probably see firsthand what did and didn't work on the attractions. Did you have any input into the construction of the ride itself?
CINDY:

No. At that time I was just a peon and not part of the conceptual or creative decision-making.
Did you take home any 'souvenirs' of your work at the model shop?
CINDY:

I did come across a Witch from an old Snow White model. I don't know how it found its way into my home!
You mentioned working on the Costa Rica Pavilion, one of the many pavilions never built for the World Showcase. Anything in particular that you can tell us about it?
CINDY:

The Costa Rica Pavilion model sticks out in my mind because the Art Director on it (whose name I can't recall!) was so very knowledgeable in everything Costa Rican. He was extremely particular about the flora and fauna on the model.
I mean, here we were making palm trees that were 3" tall, with coconuts the size of a head of a pin, and everything had to be perfect. Everything! From the texture on the coconuts to the size and texture of the bark and palm fronds. It was very, very difficult and tedious work. We went through many buy-offs and had to redo many parts of the model until it was perfect.
Then, the model crated and shipped to Costa Rica for the government's approval. Well, it got lost in shipping. After many anxious days it was found and delivered. But after all of that, the Pavilion was scrapped because of the instability of the Costa Rican government at the time.
Did you work with Disney animator (and Legend) Marc Davis on World Of Motion?
CINDY:

Absolutely! At the time I went to work for WED, I was lucky enough to work with all of the great men and women that had come over from the Walt Disney Studios. We worked with Marc Davis, Clem Hall, Walt Peregoy, Claude Coats, Ward Kimball, Herb Ryman, Blaine Gibson, John Hench, and Frank Armitage, just to name a few. It was an incredible experience to be taught by the best. They not only taught us the 'how' to do something but the 'why' behind it as well. And they were all such wonderful characters.
I remember once, in Figure Finishing, we had completed some wonderful Chariots for the 'Used Chariot Lot' scene in World of Motion. They were incredibly elaborate. There was one that took forever to complete. It was all beautiful tuck and roll. Helena Hutchinson, one of the Supervisors in Figure Finishing, had done such a wonderful job on it. The buy-off was scheduled and Ward Kimball was coming in to approve everything we had done. He came dressed in a lab coat, complete with stethoscope, a head band with light, and a doctor's bag. He looked at our wonderful chariots and exclaimed, "No, no, no, they are supposed to be used chariots!"
Then he took an X-Acto knife, a hammer, and a hand saw from his doctor's bag and proceeded to cut open the tuck and roll and pull some stuffing out. I thought Helena was going to have a stroke! He took the hammer and saw and went around to all of them, hacking them up and putting dents in them - hence, the 'used' chariot lot!
That was the first lesson I had in that you cannot get personally attached to your work. Everything is done for the good and continuity of the show, and not for how much you personally love something you have created.
For the folks out there who don't know what it is, can you explain a little bit to us what you did as a Figure Finisher?
CINDY:

Figure Finishing was the department that, at the time, was in the Tujunga Production building in Los Angeles. Figure finishers literally painted, furred, feathered, and costumed any animal, bird, human figure, or skeleton that came to us.
For example, we had to feather the Tiki Birds for The Enchanted Tiki Room. We also worked on any of the props that were used in conjunction with those figures, such as Tiki Cages, pirate ship wheels, and so on. For Tokyo Disneyland and EPCOT, it was a huge undertaking, but an experience I couldn't have gotten anywhere else. We had three amazing women guiding and teaching us the process: Helena Hutchinson, Peggy Van Pelt, and Leota Thomas.
Any particular figures that you worked on that you are proud of or that would be well-known to Disney fans?
CINDY:

I don't know if they would be well-known, but they were the buffalo for the Land Pavilion. I was given a life size fiberglass buffalo and had to apply fur cloth to the front third of the animal. However, I had to fabricate a huge collar of spandex that velcroed on so it could be removed for maintenance. Of course, a pattern had to be made for that collar and another one for the fur cloth with zippers. Once the white fur cloth was painted, and the rest of the animal painted along with it, it was quite realistic.
Helena Hutchinson was the wonderful lady who taught us the seamstress side of Figure Finishing. I had never sewn anything in my life, so it was quite an eye opener to me. Everything was crafted with ease of maintenance in mind, because after all, these figures were animatronic and would need adjustments from time to time.
The Enchanted Tiki Room is one of my favorite attractions and so I'm curious: how long does it take to 'feather' a bird? What is the process?
CINDY:

Fur and feathering a Tiki Bird is quite involved. If I remember correctly, it takes about 36 hours, maybe less after you get the hang of it. First, you are given a fiberglass and kydex (an alternate to leather) bird body. A pattern is made of muslin for the fur cloth, or bird fur. The pattern has to allow for the movement of the head, but still be snug enough so as not to bunch up and look fake. Very tricky!
You also have to craft a spandex collar that is glued to the neck opening which keeps the bird fur from folding into the neck area when the bird moves. Also very tricky. You then cut out the fur cloth according to the pattern. Before gluing on the fur cloth, you paint the cloth the desired colors, which are air-brushed on with permanent ink. The face and feet are then painted with water-based acrylics. After all that painting, you glue on the fur cloth. Finally, you feather the wings and tail. This is done in a very specific pattern using pre-selected feathers that you have trimmed just right.
We also had to decorate the cages for the Tiki Room. We were given a cage fabricated from metal tubing. We applied Bondo to the tubing (Bondo could easily be carved to look like wood), and then painted and decorated the cages.
We had a wonderful teacher for the whole Tiki project in Leota Thomas. Leota and Harriet Burns were the Imagineers who furred and feathered the original Tiki Birds for Disneyland, and then later for Walt Disney World.
Leota was originally from the Walt Disney Studios, where she had worked in the Ink & Paint Department. She came over to WED when Disney first started the company. Without this wonderful lady teaching us the intricacies of the Tiki Birds, it would have been very time-consuming to figure out the exact method. She also taught us the use of 'Animal Vinyl Paint', which was used on the flexible bodies of the Animatronic figures, animal and human. The paint was actually a liquid form of the skin itself.
Did you happen to see your finished work in action at Tokyo Disneyland or in EPCOT?
CINDY:

No, I never went to Tokyo, and when I was down at EPCOT, things were not completed yet.
So you were at EPCOT during construction? Was this part of the figure finishing process?
CINDY:

I went down to EPCOT on a Figure Finishing exchange program. Some of the Figure Finishers working in Florida were sent to Glendale and a few of us went to Orlando. It was basically an exchange of ideas and a learning experience to see how the east and west coast facilities functioned. While there, we worked a little bit with Joyce Carlson on the Small World dolls for Tokyo.
What does being a Scenic Artist entail?
CINDY:

A scenic artist paints anything from murals (on stretched canvas or on existing walls), to scenery, props, and so on. It is the art of trompe l'oiel (to fool the eye). I did a lot of faux finishing (wood graining, marbleizing, etc.). My specialty was black light. There was some creative freedom, but for the most part there was a set design and color palette.
How does working as a Scenic Artist on a black light attraction differ from working on a regular one? Do you have to paint under the black light?
CINDY:

Black light painting is a very different animal, because you are basically painting with light. Depending on the amount of regular acrylic paint you mix in with the black colors, you can get a wide variety of light effects. You have to learn to control the amount of black light pigment you use so that everything does not end up popping at the same time. We wanted to avoid giving it the look of a carnival ride. We had to learn to mix our paints so that the piece we were painting looked the same under white light as it did under black light, only with a little more pop to it.
It was very challenging at first. An individual scene was constructed and black dubetyne was put up as a tent. We would paint it under black light in there. Once the scene was finished, a buy-off was scheduled and it was either approved or required changes were made.
While at the Sign Shop you made an awful lot of signs! Did you design them from start to finish? Any sign in particular you are fond of?
CINDY:

When I worked at the Disneyland Sign Shop, I was a pictorial artist, not a sign painter. I have to give you a bit of history here to explain the terminology.
When Walt Disney was building Disneyland, he had to hire union workers or else the Teamsters would not deliver any of the materials needed. That is why Disneyland is a union shop. So when the Sign Shop was started, it fell under the Sign Painters Union, which then consisted of mainly billboard artists and sign painters. So the shop was separated into Pictorial Artists (basically Billboard Scenic Artists), Sign Painters, and Sign Writers.
Pictorial artists painted everything from parade floats, murals, props and scenery, and any sign that had scenic work on it. They also maintained the interiors and exteriors of all of the attractions, restaurants, and retail shops, and more. When a new attraction would come into the park, we would assist the Imagineer Scenic Artists in painting them. The paint shop had a division called Agers and Grainers, which are the people that do all of the faux finishing in the park, such as faux wood grain, marble, and rockwork. Some extremely talented people!
I have to mention the wonderful and talented small army of people who work on the maintenance side of the park. They keep the rides functioning and the park looking beautiful. Every morning beginning at 3:00 AM, this small army spreads out through the park and touches up all of the rides, restaurants, and retail shops, inside and out. When a ride goes down for a rehab, the army moves in and completely refurbishes the attraction. It is quite a daunting task and one that never ends.
So while Imagineering designs and builds some wonderful things, they walk away from it once it is installed. It's maintenance that keeps it looking and running smoothly for years. And, quite frankly, they do not get enough credit for what they do.
What were your roles in the California Adventure, Dinorama, and Tower of Terror projects?
CINDY:

On all three projects I was Production Designer in charge of color and painted surfaces, and I was Field Art Director during their installation. For example, I worked on Dinorama from design to installation all the way to opening day!
What made you decide to leave the company?
CINDY:

It was just my time to go. I had been with the company for almost 30 years. There had been a lot of changes in policy and the way of doing business; it was just not the same atmosphere. I live in Washington State now and love it up here. After spending all of my life in California, I have no desire to go back.
Of all your projects which is your favorite?
CINDY:

My favorite time with Imagineering was during the EPCOT, Tokyo Disneyland, and New Fantasyland phase. We all worked so hard and loved what we were doing. We became a family and a lot of those close relationships continue to this day.
Thanks for sharing with us, Cindy!
And thank you for reading - please come back each week to hear more of the magic directly From the Mouth of the Mouse!
If you are (or know) a Cast Member who would like to share some of their stories and be featured here on Disney Dispatch, email me. I'd love to hear from you!
Bob's Two Cents: Folks, don't forget to visit Cindy's site, MADA Signs, where you can buy beautiful custom signs, plaques, and clocks created by Cindy and her partner, Stacy Hay (another Disney alum). And be sure to check out MADA's gallery: the work they do looks fantastic! I love the pirate signs, especially. And the Tiki signs. And ... you get the picture! Now go get a sign...

Don't stop there! Check out more From the Mouth of the Mouse...