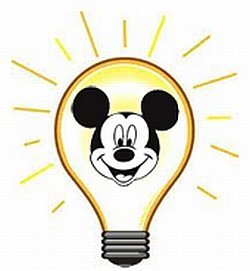 Happiest Tips on Earth
About the Column
Congratulations! You're going to Disney World, the Happiest Place on Earth! But now what. Do you have a plan? Do you know what to expect? Are you determined to 'see it all' no matter what? Lesley Sawhook has been there, done that so many times that in her sleep she counts marching Mickeys, not leaping sheep. Her years of experience as a Disney mom, a Disney planner, and now a Disney Certified Travel Agent make her uniquely qualified to dispense the Happiest Tips on Earth. Learn from Lesley how to have the Happiest Time at the Happiest Place on Earth.
Learn about the author, too!
Disney Swag: The T-Shirt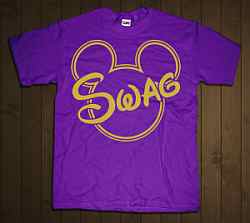 Get yours now!
Disney Swag: The T-Shirt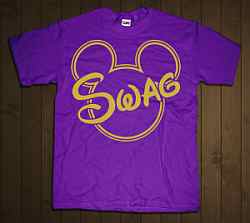 Get yours now!
Classic Disney Dispatch Content
Disney Dispatch Columns
Subscribe to Disney Dispatch Digest
And receive a daily email summary of new stuff on the site.
The Great Stroller Debate
Lesley Sawhook gently dissects a Disney hot button issue
I have been taking my children to Disney World since my son was 2 and my daughter was 8 months old. Every year before we left for Disney we would have the GREAT stroller debate: should we rent a stroller at the parks? should we bring our stroller with us?
As my son got older, we wondered if we should just pack an umbrella stroller for our daughter and have our son walk. That opened up an entirely different debate: how old is too old for a stroller at Walt Disney World?
Well, I am here to help you make these all-important decisions!
Happiest Tip: Bringing Your Own Stroller
When our children were really young, we didn't have a choice but to bring our own stroller because my daughter was still in the carrier/car seat. We had a front and back double stroller that we brought
with us on the airplane (because we needed it in the airports). We used it every day in the parks.
It's not fun carting your stroller on and off the Disney buses, but it worked.
If you bring your own stroller, be SURE to break it down before the bus arrives. People who have been in Disney all day and who want nothing more than to rest their weary legs aboard a Disney bus are impatient with those who wait until the bus has arrived and its doors are opening before they start to fold up their strollers.
The benefit of bringing your own stroller versus renting a Disney stroller is the cost savings. When you have very young children, it's also nice to have your stroller in Downtown Disney, at your resort, and at other locations outside the parks where you can't take a rented Disney stroller.
Also, if you're staying at a monorail resort or at a resort with boat service, it's nice being able to roll a sleeping child aboard the monorail or the boat without having to wake him up, get him out of the stroller, and then walk or carry him aboard.
Happiest Tip: Renting a Disney Stroller
As our children got a little older, we took our first trip without their strollers and rented Disney strollers, instead.
We loved the convenience of being able to simply rent the stroller inside of the park and then leave it behind at the park. No more folding up a stroller in a cloud of bus exhaust or dragging it with us back to the resort!
Disney strollers are great for the kids to jump in and out of, they're sturdy, and they're easy to push through crowds. As a mom, I also love Disney strollers because when the Mickey ice cream bars start to melt in the heat it's no big deal!
Unfortunately, Disney has raised the rental price for its strollers, making them a bit of a budget buster. However, there is a way to save money on a stroller if you plan to rent it for your entire trip.
Happiest Tip: Saving Money on Disney Strollers
The stroller rental fee at Disney World is currently $15.00 per day for a single stroller and $31.00 per day
for a double passenger stroller. But that's if you pay daily. To save some money, determine how many days you'll need a stroller and then purchase a length of stay pass at a discounted rate on the first day of your trip. If you buy a length of stay ticket, it brings the price down to $13.00 per day for a single stroller and $27.00 per day for the double stroller.
You can buy the length of stay pass at any of the stroller rental locations inside each park near the main entrance gate. You'll be given a single ticket for each day of your rental period. Don't lose those tickets. Each one is good for an entire day and can be re-used at other parks that same day. If you lose the ticket, you'll have to buy another.
You can't take Disney strollers aboard the trains in the Magic Kingdom or the Animal Kingdom. Instead, before you board the train, you remove your name tag from the stroller and use your ticket to get another stroller at the next train station.
Happiest Tip: Renting a Non-Disney Stroller
Disney isn't the only place where you can rent a stroller. Other companies, such as Magic Strollers and Orlando Stroller Rentals, provide strollers at prices generally less than what Disney charges. Most of these companies also offer resort pick-up and drop-off services, and they have a wide variety of stroller brands and sizes.
Happiest Tip: Beating the 'Stroller Sea' Effect
You'll see a "sea of strollers" in every park at Disney World. Cast Members move strollers around constantly to accommodate all of the guests with strollers which means that finding yours after a ride or attraction can be extremely difficult.
Before you leave for Disney, I recommend buying a large, brightly colored ribbon at a fabric store. Then tie the ribbon to your stroller handle. We do this regardless of whether we bring our own stroller or rent one of Disney's strollers. It's a great way to separate your stroller from the pack and spot it quickly.
Happiest Tip: Growing Out of a Stroller
The other part of the stroller debate is how old is too old for a stroller at Disney World.
It depends on your child.
Disney vacations require a lot of walking, and we all know that when children are tired they get cranky, so make sure to factor that into the equation. If you travel during the summer, the heat becomes a factor, too.
When they were younger, I loved having my children
in strollers during 'high traffic situations' such as when we're trying to exit the park after a parade or fireworks show. In those situations, my children are safer in strollers. It's easy to keep track of them and there's no chance they'll get swallowed up by the crowd.
Not only are the Disney parks themselves large, but the resorts are large, too. From the time you leave your hotel room, walk to the bus stop, then walk from the bus to the entrance of one of the theme parks, your child already may be exhausted (depending, again, on age).
Take all of this into consideration when deciding whether your child will need a stroller. As our children got older, we'd bring an umbrella stroller for those 'just in case moments' when we knew it would be a long, hot day at Epcot or Animal Kingdom.
Debate Over!
Most important, no matter how you frame your own Great Stroller Debate, be sure to get your children up and out of the stroller as much as possible so they can see and truly experience all that Disney has to offer!
I hope these tips help you manage the Great Stroller Debate within your own family. Remember, what matters most is making your Disney vacation magical and one that your family will always cherish.
Lesley's Exclusive Food & Wine Festival Vacation Deal
The Happiest Tips on Earth can only get you partway to the Happiest Place on Earth. For the rest, you need Destination Magic. Drop Lesley a line and see what magic she can make for you when you're planning your next Disney trip!

Don't stop there! Check out more Happiest Tips on Earth...