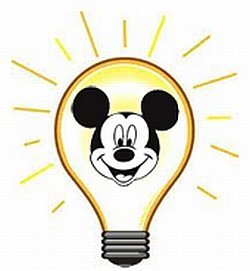 Happiest Tips on Earth
About the Column
Congratulations! You're going to Disney World, the Happiest Place on Earth! Now what? Do you have a plan? Do you know what to expect? Are you determined to 'see it all' - or die trying? Lesley Sawhook has been there, done that so many times that in her sleep she counts marching Mickeys, not leaping sheep. Her years of experience as a Disney mom, a Disney planner, and now a Disney Certified Travel Agent uniquely qualify her to dispense the Happiest Tips on Earth. Learn from Lesley how to have the Happiest Time at the Happiest Place on Earth.
Learn about the author, too!
Disney Swag: The T-Shirt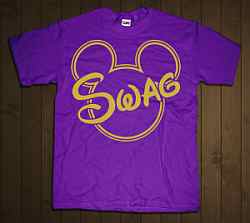 Get yours now!
Disney Swag: The T-Shirt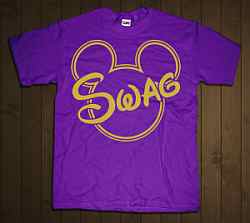 Get yours now!
Classic Disney Dispatch Content
Disney Dispatch Columns
Subscribe to Disney Dispatch Digest
And receive a daily email summary of new stuff on the site.
Disney World Hidden Gems
Lesley Sawhook finds what Disney tries to hide
It's hard for lots of people to slow down at Disney World. They run to rides, dash to dinner, sprint to shows. And by doing so, they miss the 'hidden gems' available at each of the parks for folks not in such a hurry. Lesley Sawhook reveals what you might be missing...
If you're like my family, you have been to Disney a few times and are always looking for something new to bring fresh excitement to your latest visit to the parks.
Over the years, we have had fun exploring the Walt Disney World theme parks and finding 'hidden gems' not well known to the average guest. In this week's column, I'll point out some of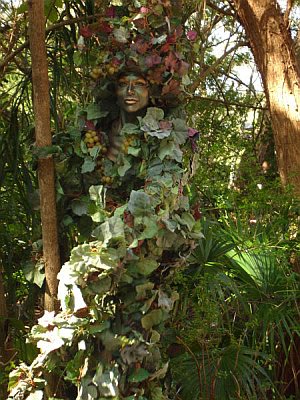 these hidden gems - finding them, however, is up to you.
Happiest Tip: Discover DeVine
DeVine is a performance artist in Animal Kingdom park who walks on stilts and stands quietly camouflaged as a tree. She doesn't speak, she's very graceful, and she's plain fun to watch.
I first heard about DeVine on DISboards.com and so I knew she existed - I just had to find her.
One day, as we were heading to the Kali River Rapids from the Kilimanjaro Safari, I saw her emerge from the jungle and head directly toward us. I was so excited!
I pulled out my camera and started taking pictures right away. My kids and I just stared until DeVine faded right back into the trees.
It was funny to watch many other families hurrying past us without even noticing her.
Now that you know what to look for, I hope you're able to spot DeVine when she crosses your path.
Happiest Tip: Banter with the Bushes
While you're in the Animal Kingdom, make sure to swing by Camp Minnie Mickey and look for two talking bushing named 'Herb' and 'Flora'.
When you find them, say hello: it's likely they'll talk right back.
Happiest Tip: Pull the Rope
In Hollywood Studios, just outside the Indiana Jones Stunt Show, there's a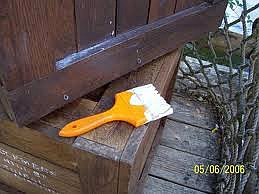 well. In the well there's a rope. Pull the rope and listen carefully. More I won't say!
Happiest Tip: Walk on the Stars
In Epcot, as you're leaving the park for the night, walk past the right side of Spaceship Earth and you'll see the lit sidewalk. Kids love to walk or hop from square to square and enjoy the light show under their feet.
Happiest Tip: Find the Paint Brush
If you take the raft to Tom Sawyers Island from Frontierland, you may find one of the paint brushes that Cast Members hide there daily. If you find one - which I have yet to do - and then hand it to your raft skipper, he'll give you a special FASTPASS that your entire party can use once that day for Splash Mountain or Big Thunder Railroad.
Cast Members will neither confirm nor deny rumors of the paint brushes. But they do exist, and I have the picture to prove it. Good luck finding one yourself!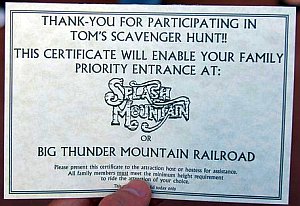 Happiest Tip: Spot Hidden Mickeys
As my kids have gotten older, we've come to thoroughly enjoy the Hidden Mickeys that are scattered throughout each park, attraction, and resort at Walt Disney World. We now use iPhone apps to find the Mickeys we have never seen before.
Searching for Mickeys helps pass the time in long lines, and we challenge ourselves to find new ones on each trip. If you have an older child, I recommend that you purchase one of the Hidden Mickey books as a great way to get started with this unique hobby.
Happiest Tip: Talk to the Garbage Can
Throughout Disney World you'll find talking garbage cans. My daughter and I met one of them - nicknamed PUSH - one rainy day in Tomorrowland at the Magic Kingdom. We were thrilled as we watched him interact with a crowd of children. I even filmed a video:
PUSH isn't the only magical garbage can in Walt Disney World. There's another one in EPCOT inside the Electric Umbrella Restaurant, and I've heard rumors of others in both the Animal Kingdom and Hollywood Studios. You never really know where you'll find one, so be on the look-out for these interactive surprises.
We've been to Disney countless times as a family yet we always experience new things on every trip. It's part of the Magic that has us itching to return from the moment we leave.
What's your favorite Disney World 'hidden gem'? Leave a comment and let me know!
Lesley's Exclusive Food & Wine Festival Vacation Deal
The Happiest Tips on Earth can only get you partway to the Happiest Place on Earth. For the rest, you need Destination Magic. Drop Lesley a line and see what magic she can make for you when you're planning your next Disney trip!

For more, visit the homepage for HAPPIEST TIPS ON EARTH