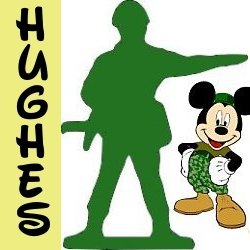 Learn More About:
Attention! Major Hughes will address the park guests. "At ease. I'm Hughes, Hughes of Green, and I've heard reports of infiltrators in Disney World. Universal spies? Gatorland goobers? We don't know. But we're taking no chances, either. Until further notice, I will be setting up camp at the Shades of Green resort, from which location I will recon the parks weekly to gather intelligence and to investigate suspicious activity. If you see me, ignore me, because I'm on patrol. Questions? Dismissed."
Steve Bell is a 30-year (and counting) US Armed Forces Member who has literally been to Walt Disney World more times than he can count. He even worked there for three years! Steve's site, Military Disney Tips, helps military families find great military discounts for affordable Disney vacation. You can follow him on Facebook.
Disney Swag: The T-Shirt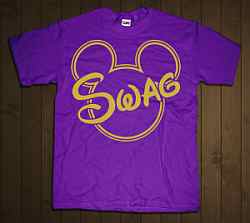 Get yours now!
Meet Our Disney Legends:

Rolly Crump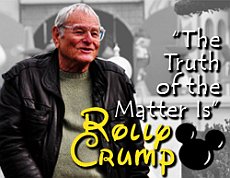 Tom Nabbe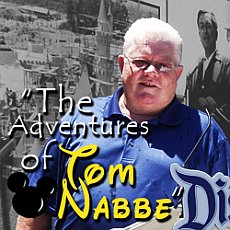 Charlie Ridgway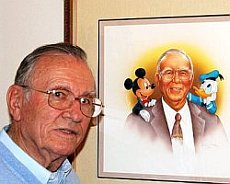 Search Disney Dispatch:
Sample Our Stories: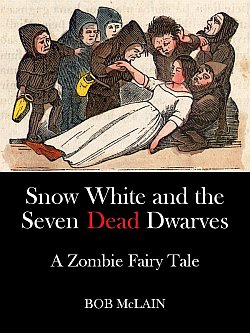 Subscribe to Disney Dispatch Digest
And receive a nightly email summary of the new stuff on Disney Dispatch.
Hughes of Green
by Stephen Bell
Welcome to the archives of Hughes of Green, an active column published weekly on Saturdays.
SEP 26 Hughes goes on a top secret mission to find out exactly where all those turkey legs we love so much are coming from and encounters the Daily Flag Retreat Ceremony.
SEP 10 Hughes snoops out something we're all quite familiar with but sometimes forget - that the real magic of Walt Disney World is sometimes in the littlest details.
AUG 13 Hughes has his work cut out for him today: a mysterious princess is on the loose in the Magic Kingdom, but only children - especially children in strollers - are able to see her. So far Hughes, not in a stroller, is stumped. But he's not giving up.
JUL 30 Hughes embarks on his first mission at Disney World, in camouflage, to spot and perhaps capture the undisputed master of camouflage, DeVine, who is seen only when she wants to be seen at Disney's Animal Kingdom. Fall out, troops...
JUL 16 In comes Hughes, Major Hughes, recently discharged from the U.S. Armed Forces but returned to duty and stationed at Shades of Green by a mysterious but magical agency that requires the Major's services for secret park missions.