FROM: Hughes of Green Published Every Other Saturday
The Daily Flag Retreat
Hughes goes on a top secret mission to find out exactly where all those turkey legs we love so much are coming from and encounters the Daily Flag Retreat Ceremony.
Hughes here with another report,
Today I was in Walt Disney World's Magic Kingdom on a mission, which I've had in progress for a while… Tracking down just where all those Turkey Legs are coming from.
I'd just finished up the day's surveillance of a cart selling Turkey Legs in Liberty Square and was heading out of the park after a long day. Walking down Main Street USA I thought about where my next area for investigation should be, when I heard an announcement over the public address system. "Ladies and Gentlemen, please join us in the Main Street Square for the Magic Kingdom's daily Flag Retreat."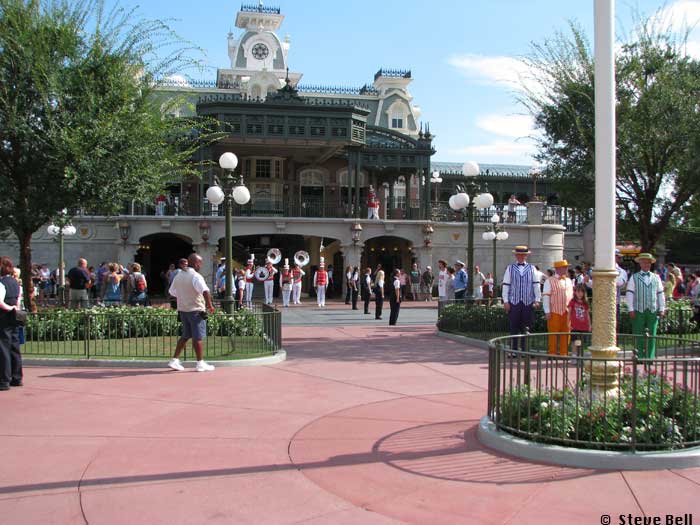 I quickened my pace, I hadn't seen a Retreat Ceremony since I'd retired from the military months ago. I hadn't heard that Disney World had one and anticipated seeing it.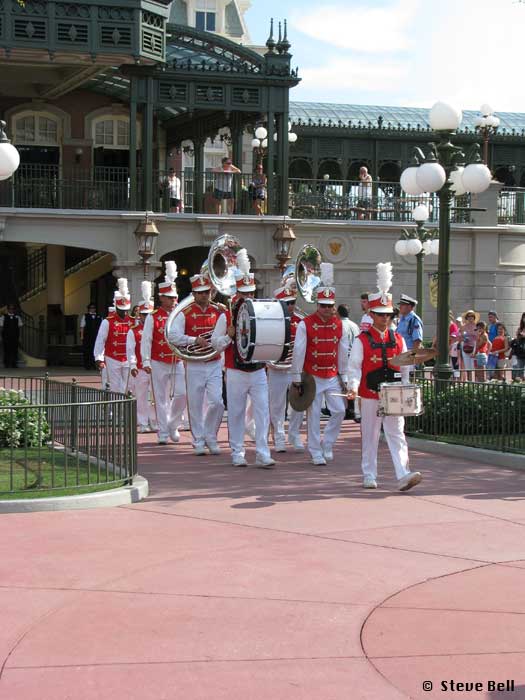 As I neared Town Square I could see that Disney castmembers had cordoned off the central area around the flagpole, to prevent passersby from inadvertently getting in the way. I stepped up to a castmember and asked about the ceremony. She informed me that it's held every day at 1700 hours, that's 5:00 PM for you civilians. She also said that theme park visitors were selected at random each day to participate in the ceremony. A grade school child is asked to recite the Pledge of Allegiance and a Veteran is selected to be part of the Retreat.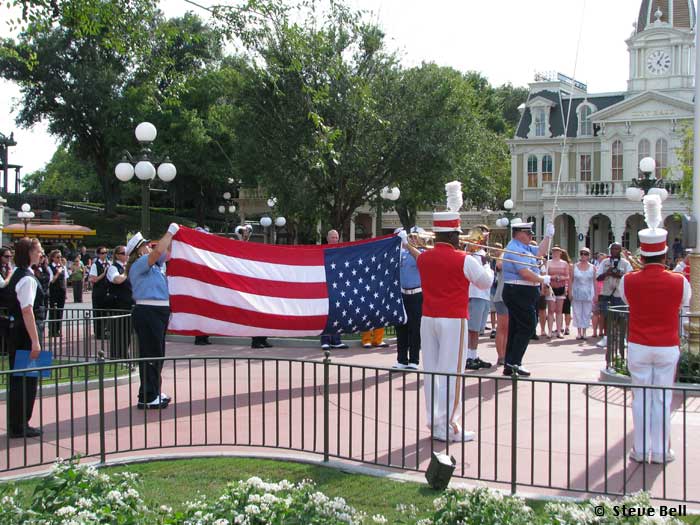 As we chatted the ceremony began.
First the school child led everyone in reciting the Pledge. Then I heard a bugle call and the announcer said "And now our National Anthem" the Magic Kingdom band began to play "Our Song" during which the flag was lowered. The announcer then introduced God Bless America, which was sung by the Dapper Dans, the Main Street Barbershop Quartette. While they sang the flag was folded and presented to the guest veteran. The announcer then introduced the guest veteran for the day and the band played portions of all the armed force's songs, finishing the ceremony.
I'm very appreciative that Disney World holds this wonderful ceremony daily, honoring out nation and that some of my brethren from the armed services get to participate.
Next time that you are at Disney World I encourage you to see this great event if it fits into your schedule. You won't be disappointed!
Until next time, Hughes out…
For further fun, check out:
Comments