FROM: The Mahne Attraction Published Regularly
Where is the Imagination of Old?
Keith gives an insightful probing of why does EVERY ride that Disney comes up with now HAVE to be based on some sort of marketing gimmick or existing franchise? Why can't WDW just use some good old fashioned imagination anymore?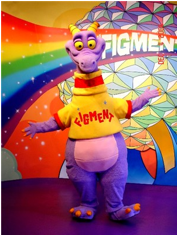 (He was wondering the same thing)
I have been doing a little Disney soul searching as of late, which basically means watching old YouTube videos of old Disney rides. Whether that video was of Horizons or World of Motion... the list goes on and on… the same question kept popping up in my mind. Before I tell you what that is I'd like to say that I'm sure there are similar articles and forums that have featured my same opinions but since I am lucky enough to have my own little space on the internet I figured I would explain my thoughts since it has been on my mind. So without further delay the thing that kept popping out of my mind as I watched was, "Why in the world can't Disney build rides like this anymore?!?!" By rides like this I mean attractions that have absolutely nothing to do with a Disney or Pixar animated feature, but rather something that literally comes out of the imagination.

(Gosh I miss you)
Everything Disney creates these days (in the United States at least) seems to be based on an animated movie. Cars Land, Beast's Castle, Journey of the Little Mermaid, Snow Whites Mine Train, etc. While I was watching a YouTube video recently of Horizons, I kept thinking of this over and over. It is sad, but I honestly believe with the current leadership at Team Disney, that we may never see an original ride that has nothing to do with anything Disney has already released out in a movie or TV show anytime soon. Bob Iger and company want to keep the Disney brand image on everything they can and I don't even want to get on the subject of how they are now taking Walt out of almost everything. The way things are going Walt Disney World will be just Disney World pretty soon.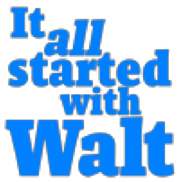 (Yes it did!!!)
I honestly believe this is due to the fact that they can't really market these types of rides nor will they produce much revenue in merchandise sales via their gift shops. As we all know when we exit any Disney attraction we are forced to trickle through a gift shop. When Walt created Disneyland he wanted rides that both children and adults can enjoy. Now all I see popping up are Disney animation type rides that they can make money off of with merchandise and sequels.
Now let me be very clear, I enjoy the current rides based off of these movies and I am very excited to visit and ride all the new expansions coming out soon, but I truly miss the special attractions that have absolutely nothing to do with the films. Spaceship Earth, Horizons, World of Motion, Carrousel of Progress, and Journey into Imagination are some examples of the types of rides I wish were part of the expansions soon to open. I'm sure I'm wrong about this but I believe the last major Disney ride created out of pure imagination and not based on a film or Disney character, in the USA, was Mission: Space back in 2003.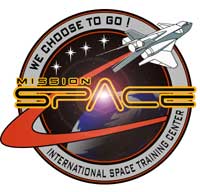 We all know how most people feel about the upcoming Avatar Land, which is exactly the type of thing that upsets me. Look, I can't wait for all these new and exciting rides to come out and I truly enjoy all the current ones as they make Disney theme parks what they are today, I just wish something really original, imaginative, and unique was part of it all. I want to see an Audio-Animatronics figure that is totally made up, I want to see characters in a storyline that is totally made up and new, when I get in a ride vehicle I want to have no idea what to expect from the storyline, I want to get to know the characters as I travel throughout the attraction and not already know them beforehand, I want something educational that originated deep within the imaginations of Imagineers; I'm sure you get the idea.
This just doesn't happen anymore and I dearly miss it. They take ideas, characters, and storylines that already exist to make attractions. I know Disney Imagineers have tons of these imaginative and unique ideas stashed in a file cabinet over in Glendale and that the Executive leaders and bankers suppress these ideas in order to make what they think is the "sure thing" or the "most profitable". I know Disney is a corporation and that the "sure thing" or "most profitable" is what keeps the bottom line growing but that's not how Walt did it and that's not what made Disney what it is today.
I recently asked Rolly Crump what in his opinion was the number one thing that made Walt Disney so special to all of us today and his response was that Walt cared more about the product than the profit. If only current leadership felt the same way with the current technology, you could just imagine the possibilities. Just think if an Horizons type ride were created today how amazing that would be. Well that's the end of that little rant and gosh do I feel better. Do you think Disney could do better? Are you happy with the current attractions being produced? Do you wish they would create rides of old that have nothing to do with a Disney film? I would love to know what you guys think about the subject so please leave comments below.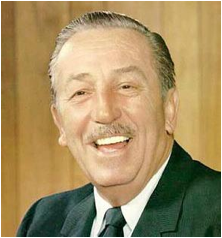 (We miss you Uncle Walt)
More: Mahne Attraction
Stuff Not to Skip
Comments