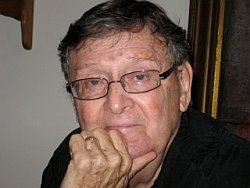 About the Author
In 1974, Disney executive (later Disneyland President) Jack Lindquist hired Larry Pontius away from his job as an Associate Professor at Michigan State University. What tempted Larry from the comforts of academic life? The position of Director of Marketing for Walt Disney World. Then, two years later, Larry got a promotion: Vice-President, Marketing, for Disneyland and Disney World. There he stayed until he left the company in 1982 to form his own successful ad agency and video production company in Orlando.
Nowadays, Larry is a published author. His first book, Waking Walt, assumes that Walt Disney really was frozen and explores what might happen if he awoke. In addition to Waking Walt, Larry has published two books of poetry and has written the lyrics of over 100 songs.
His second book, Future King, will be released soon.
Disney Dispatch Columns
Disney Swag: The T-Shirt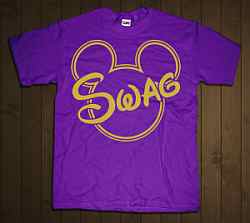 Get yours now!
Disney Swag: The T-Shirt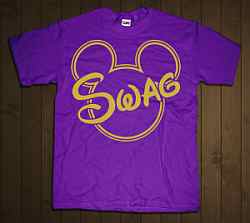 Get yours now!
Classic Disney Dispatch Content
Subscribe to Disney Dispatch Digest
And receive a daily email summary of new stuff on the site.
Pontius on Park
by Larry Pontius
You may never have seen Larry Pontius in the park, but as the man in charge of the Mouse's marketing for seven years, Larry's influence on both Disneyland and Disney World was every bit as pervasive as the most celebrated of Imagineers. It was on Larry's watch that Disney World grew from a mere tourist destination to a cultural mecca. And now, every other week, exclusively on Disney Dispatch, Larry will be here to share stories from his magical Disney career.
JULY 5 If you draw an innocent shape on a chalkboard, as former Disney Vice-President Larry Pontius once did during a staff meeting, there will always be someone in the room who thinks it looks like something... unintended. Even unmentionable.
JUNE 21 As Disney's new Director of Marketing, Larry Pontius was the 'outside bright boy' because he hadn't risen through the ranks. He was an 'outside' hire, and he quickly hit the brick wall of Disney corporate culture. Then began taking it down...
JUNE 7 In 1974, Larry Pontius said hello to a guy sitting next to him on a plane. That 'guy' turned out to be John Hench, and within a few weeks Larry was hired by Disney executive Jack Lindquist. Soon, Larry was Vice-President of Marketing. Magical? You bet.