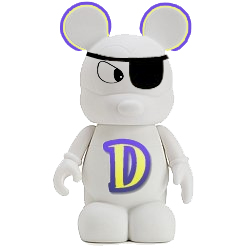 Vinylmation My Way
About the Column
The real action in Vinylmation these days is creating your own. Disney sells blank Vinylmations for you to craft into virtually anyone or anything. Thousands of these custom creations exist. Some are, well, it's best not to say what they are, but many are outstanding: often as good as what you can buy from Disney. We're rounding up the best custom Vinylmations and presenting them here, three times each week, with a word or two of commentary from their designers.
Learn about the author, too!
Disney Swag: The T-Shirt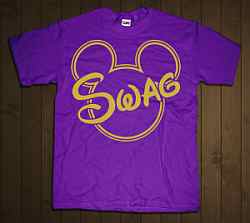 Get yours now!
Disney Swag: The T-Shirt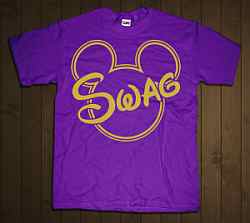 Get yours now!
Classic Disney Dispatch Content
Disney Dispatch Columns
Subscribe to Disney Dispatch Digest
And receive a daily email summary of new stuff on the site.
Indiana Jones
Even as a Vinylmation, Indiana Jones STILL hates snakes
Today's custom Vinylmation is from Christy Harris.
Given the popularity of the Indiana Jones show at Hollywood Studios, it's surprising that Disney has not released an Indy Vinylmation. Or VINDYmation. (Sorry!)
Maybe it's a licensing thing
Whatever it is, it's not a good thing, and another reason why custom Vinylmations are such a cool - and essential! - extension of the hobby.
Take, for instance, this custom Indiana Jones.
Christy Harris did an excellent job not only customizing a blank Vinylmation but also accessorizing it with a hat and bullwhip.
Here's what Christy had to say about why she had to have an Indiana Jones custom:
"I created this custom because the Indiana Jones Epic Stunt Spectacular is my son's favorite show at Hollywood Studios.
"We started collecting Vinylmations when the Toy Story Series came out and he always would ask for an Indiana Jones Vinlymation. Since Disney hasn't made one yet, I decided to make him one!
"I used acrylic paint, some clay for the hat, and leather rope for the whip."
Like Indy? Want a custom Vinylmation of your own but don't want to build it?
Christy Harris is glad to help.
Send her e-mail and see what custom she can build for you.
Come back on Thursday for another Vinylmation My Way custom.