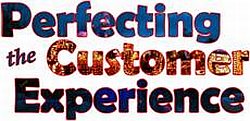 Perfecting the Customer Experience is a unique, three day benchmarking program held twice a year in Anaheim California. The workshop provides open enrollment participants serious business lessons in a fun, immersive environment.
Your facilitators, Jeff Kober and Ted Topping are your hosts in this intense, small group program that allows participants to see the business behind the wonder of Disney.
Participants walk away with new ideas for taking their organization, whether in the public, private, or non-profit sector, to new heights.
Jeff Kober views business from a Disney background. Ted Topping views Disney from a business background. Together they will help you experience both from the crucial perspective of your customer.
Formerly a leader with the Disney Institute, Jeff Kober, president of Performance Journeys, has authored several books and apps on building strong brands and developing high performing cultures.
Ted Topping is president of Creative Insights, a service-design consulting firm in Vancouver. Known globally for his work in retail, he is author of the best-selling book Start and Run a Retail Business and numerous magazine articles.
As authors, speakers, and consultants, both Jeff and Ted work with organizations to create sustained results in a consumer-facing business.