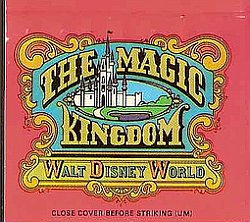 Matchbook from the Main Street Tobacconist
Disney Swag: The T-Shirt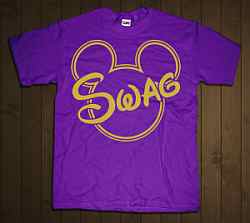 Get yours now!
Disney Swag: The T-Shirt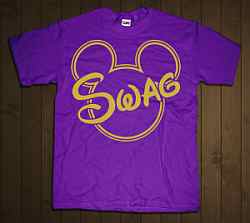 Get yours now!
Classic Disney Dispatch Content
Disney Dispatch Columns
More Disney Dispatch Tidings
Subscribe to Disney Dispatch Digest
And receive a daily email summary of new stuff on the site.
The Smoking Kingdom
A short history of lighting up at Disney
I'm nearly old enough to remember the time when everyone seemed to have a cigarette dangling from their lips.
Smoking was prohibited nowhere, second-hand smoke never made the news, and anybody old enough to have a pocketful of coins could put them into a cigarette machine and buy himself a pack, no ID required.
Now, of course, smoking only looks good in black-and-white movies.
Ted Tamburo today tackled the theme of smokes - in particular, smokes smoked at Disneyland and Disney World - in an article on Parkeology, one of my favorite Disney sites.
Ted brings up a tidbit that I had forgotten: the Main Streets in both Disneyland and Disney World used to have tobacco shops.
Smoking, of course, was permitted everywhere in the parks, and if you were a pipe or cigar puffer, well, the Disney tobacco shops would sell you those, too.
But the most fascinating part of Ted's article is the innumerable pictures of Disney-themed matchbooks. The variety is astounding! It never occurred to me that people might collect them. Why not, though? They're a perfect collectible: small, cheap, and available.
On eBay, I found quite a few Disney matchbooks for sale, including some very old ones and many not featured in Ted's article. The cost is reasonable, and most look in good shape.
My personal favorite is the Wilderness Lodge matchbook with matches in the shape of logs. Another favorite is the Coral Reef matchbook with blue matches tipped in gold. Not every Disney matchbook reflects such innovative (is that the word?) design but many do.
If anyone in Disney Dispatch land collects Disney matchbooks - I'd love to hear from ya!

Don't stop there! More Tidings Await...